We are all familiar with the fundamentals of SEO, but what about areas that necessitate a little technical know-how
In short, understanding how search engines index your site is more important than keyword optimization. It is less about making sure your images are search engine friendly and more about things like rich media.
But hold on a minute. Why, if it's so technical, are these tips so widely used on websites?
Technical SEO enables your website to be simple to use. It makes it difficult for search engines to understand and rank it. You should use technical SEO techniques to attract organic traffic and convert that traffic into customers.
Everyone has the opportunity to put these tips to use, and many businesses are going out of their way to improve their SEO strategies. The only problem is that many people do not want to spend the time learning about these slightly more technical SEO topics, which gives you a significant advantage.
Here's an overview of technical SEO and how it can benefit your website
What is Technical SEO?
All SEO activities that do not include content optimization or link building are referred to as technical SEO. It involves following search engine guidelines to improve crawling. To keep up with the ever-changing search engines, these requirements are constantly changing and becoming more complex. As a result, we can say that technical SEO is always being improved.
Technical SEO strategy must be optimized for the best possible marketing environment for your content and links, allowing you to shine in search engines. If you are learning SEO for beginners, you must have a solid understanding of technical SEO.
Why Technical SEO Is Important?
There is no single plugin or hack that will ensure your website's "perfect" technical SEO. There are a number of things you can do to improve your technical SEO and stay ahead of the competition.
Technical SEO activities inform search engines like Google that your website is valuable. This is significant because it can lead to a higher ranking on search engines. It displays the best results for users' keywords, and technical SEO ensures that your site meets those standards.
Users are more likely to direct their search queries elsewhere if Google prioritizes slow, unresponsive, or difficult-to-navigate web pages. Google's crawlers will give your website a boost in search rankings if it loads quickly, has no dead links, and is secure.
What is a Technical SEO Audit?
You must ensure that your website, as well as content, appear high on Google's search engine result pages (SERPs). Keyword stuffing and backlinking are no longer reasonable alternatives. You must up your game and update your SEO strategy.
The technical aspects of your website's SEO are examined in a technical SEO audit. It basically examines the health of a website and determines what improvements may be required.
How to do a Technical SEO Audit?
Let's take a look at how to perform a technical SEO audit now that you know what it is and what parameters it includes.
1. Start by Crawling Your Website
A crawl of your website should be the first step in any technical SEO audit. Semrush, Spyfu, and DeepCrawl can all help you with this.
Crawlers detect broken links, poor images, problems with page titles, and poor keywords. They can also assist you in identifying duplicate content, redirects, and unlinked pages. In Google Search Console, you can also find your crawl budget.
2. Review sitemap
The sitemap for your website is critical. It can provide search engines with information about the structure of your website and aid in the discovery of new pages.
Make sure that your sitemap is:
Clean
Concise
Up-to-date
Registered in Google research console
3. Check website's navigable versions
Do you have multiple versions of your website?
If it does, the search engine will receive mixed signals. If this happens, the search engine will receive conflicting signals. Crawlers will be perplexed about which version to use. Ensure that your website only has one version
4. Check Internal Links
Your search rankings can benefit greatly from a logical website hierarchy. As a result, both internal and external links must be checked.
Broken links can also occur as a result of web page deletion or relocation.
What are the internal linking factors to consider?
Click depth
Broken links
Orphan pages
5. Test Site Speed
When it comes to SEO, your website's speed is an important component. People dislike waiting for websites to load, and the longer they have to wait, the more likely they are to abandon the site.
As a result, no technical SEO audit would be complete without a website speed test.
6. Check HTTPS content
Approximately 70% of the results on Google's first page are HTTPS. Technical SEO audit should include a search for common HTTPS issues on HTTPS-enabled websites.
What are the most common HTTPS issues that most websites face?
Links, Canonicals, and Redirects – Crawling may also be impacted by the redirects.
Mixed content – To locate the mixed content, locate and check the HTTPS Pages with Mixed Content Issues option.
7. Use Google Analytics for Site Metrics Comparison
Evaluate to see if your Google Analytics service is providing you with up-to-date data. The Google Analytics tracker code for each web page must be placed above the header.
You can also use Google Analytics to check your bounce rate.
During the technical SEO audit, you can use MozBar to check the SEO details of various pages on your website.
8. Do a backlink audit
It's no surprise that backlinks are included in the technical SEO audit because they're so important to the success of your website. They show search engines how important the content on your website is to your visitors.
You can perform a backlink audit with tools such as Ahrefs. It can assist you in determining the types of backlinks in seo pointing to your website.
9. Re-crawl your website
To do so, go to Google Search Console, select Crawl, and then Fetch As Google. Enter the URL to be crawled again and click Fetch. After the Google bot has retrieved your page, click Submit to Index to have Google re-crawl it.
Technical SEO Checklist
The first step in any comprehensive SEO strategy is to improve your technical SEO. Maintaining your website can help you increase organic traffic, rank keywords, and convert more customers.
Here is the ultimate technical SEO
1. Improve your page's user experience
The new page experience signals from Google combine Core Web Vitals with other factors. Mobile-friendliness, safe browsing and HTTPS security are just a few of the existing search signals.
Google's Core Web Vitals are made up of three elements if you need a refresher:
– First Input Delay (FID)
– Largest Contentful Paint (LCP)
– Cumulative Layout Shift (CLS)
2. Examine your website for crawl errors
A crawl error occurs when a search engine tries but fails to reach a page on your website. Examine your website to ensure that there are no crawl errors.
3. Fix broken internal and outbound links
When people click a link on your website and it doesn't take them to the correct or working URL, it can be frustrating. To fix broken links, update the target URL or remove the link entirely if it no longer exists.
4. Get rid of duplicate content
Make sure your site doesn't have any duplicate or thin content. A variety of factors can result in duplicate content, including navigation page replication, having multiple versions of the site live, and scraped or copied content.
5. Migrate your site to HTTPS protocol
In 2014, Google announced that the HTTPS protocol would be used in ranking. So, if your website is still running on HTTP in 2022, it's time to upgrade.
HTTPS encrypts the information your visitors provide, preventing hacking and data leaks.
6. Ensure your URLs are well-structured
Crawlers can be irritated by overly complex URLs, which result in an unnecessarily large number of URLs pointing to the same or similar content on your site. As a result, Googlebot may not be able to index all of your site's content completely.
7. Examine your website for an optimized XML sitemap.
Search engines use XML sitemaps to learn about your site's structure and what to index in the SERP.
8. Check that your site's robots.txt file is optimized
Every website has a "crawl budget," or the maximum number of pages that can be crawled, so it's critical to ensure that only the most important pages are indexed.
9. Add structured data or schema markup
Structured data helps Google understand the meaning of a page and makes your organic listings stand out in the SERPs by providing information about the page and its content.
Schema markup is one of the most widely used types of structured data. Schema markups can be used to structure data for people, places, organizations, local businesses, reviews.
Best Technical SEO Tools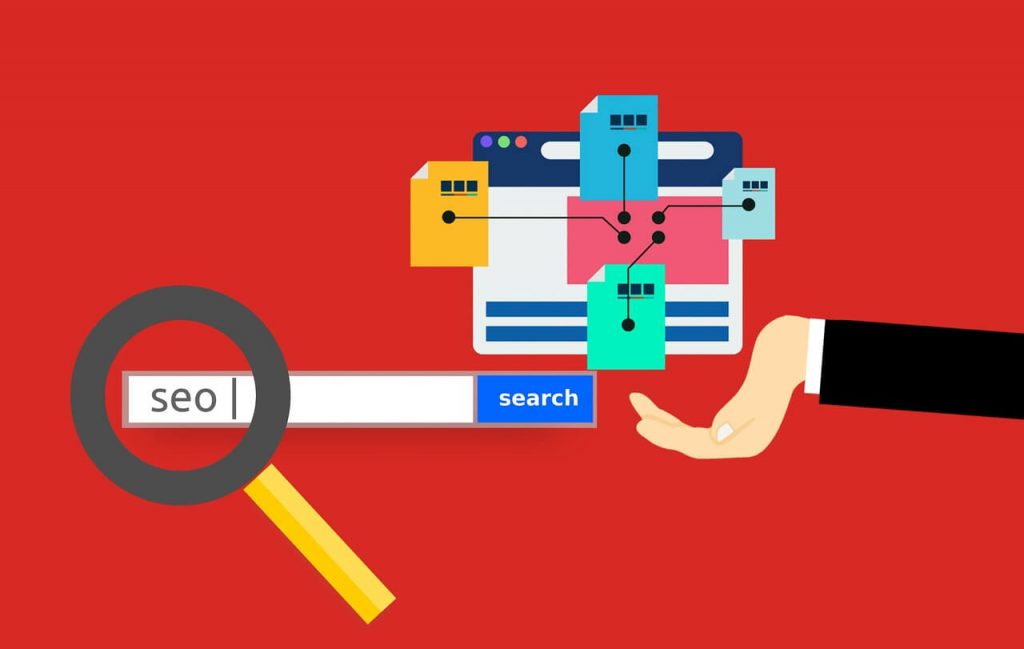 Are you optimizing your website with the most effective technical SEO audit tools?
Instead, digital marketers should rely on reputable technical SEO audit tools to help them identify and fix the most serious website issues that can harm their search rankings.
Google Search Console is a free Google tool that allows marketers, web developers, and website administrators to track their visibility in Google search results.
GTmetrix is a website performance analysis and reporting tool that notifies you of technical issues that may affect your site's speed and user experience. It's been proven that factors like page loading times can have a positive impact on your rankings.
Google, Apple, Amazon, and Disney are among the companies that have used Screaming Frog's technical SEO auditing services. The SEO Spider tool from the company is a website crawler that analyses websites of any size quickly and provides users with technical recommendations.
Page Modified is an in-browser crawling tool that collects data from your website and presents it in a clean spreadsheet with insights and optimization suggestions.
SEOmator is a audit tool that is one of the most powerful in the market today. SEOmator claims to provide technical on page SEO, and off page SEO auditing in one place.
SEMrush is an all-in-one search engine marketing software platform that is one of the world's most trusted and powerful. The platform is delivered through a single site audit tool that detects over 130 technical and on page SEO issues.
PageSpeed Insights is an audit tool that focuses on page speed optimization. Simply enter a URL, and Google PageSpeed Insights will analyze its contents and provide actionable recommendations for speeding up the page's loading time.
Ahrefs is one of the best and most dependable all-in-one SEO tools. It has one of the most comprehensive and easy-to-use technical SEO audit tools on the market.
DeepCrawl is an advanced auditing and crawler software with customized reporting capabilities for enterprises.
OnCrawl platform includes a log analyzer, search rankings monitor, backlinks tracker, and technical SEO audit tool, among other SEO and website administration tools.
Conclusion
As a business owner or entrepreneur, you should understand how to spend your time and money wisely. The amount of time we devote to Technical SEO is critical to the success of any SEO campaign.
Technical SEO not only helps you rank higher but also saves you money, making the process more cost-effective.
You now understand what technical SEO is, how it differs from (and is related to) other aspects of SEO, and how it influences your website's SERP rankings. This is only theoretical knowledge; you must learn how to implement technical SEO on your website in practice.
When it comes to ranking, it all comes down to a combination of good content and proper technical SEO.
The concept of technical SEO is never-ending. It covers a wide range of topics related to the elements required for optimizing in accordance with search engine requirements.