Change happens; it is inevitable.
As a result of the pandemic, many businesses have been re-evaluating their online presence and they've come up with new ways to keep themselves relevant in people's lives. If you're confident that this change will catch on, then you should take note of these new opportunities.
SEO is one of the most effective strategies for attracting visitors to your website. This is a phrase you've almost certainly heard before. But what exactly does it entail?
In this article, we'll define SEO for beginners and show you how to get started.
When someone uses a search engine, they have access to over a billion websites. Search engine optimization (SEO) ensures that your target audience sees your website while conducting a relevant search. If you want people to find you, having a website and being "online" isn't enough.
What is SEO?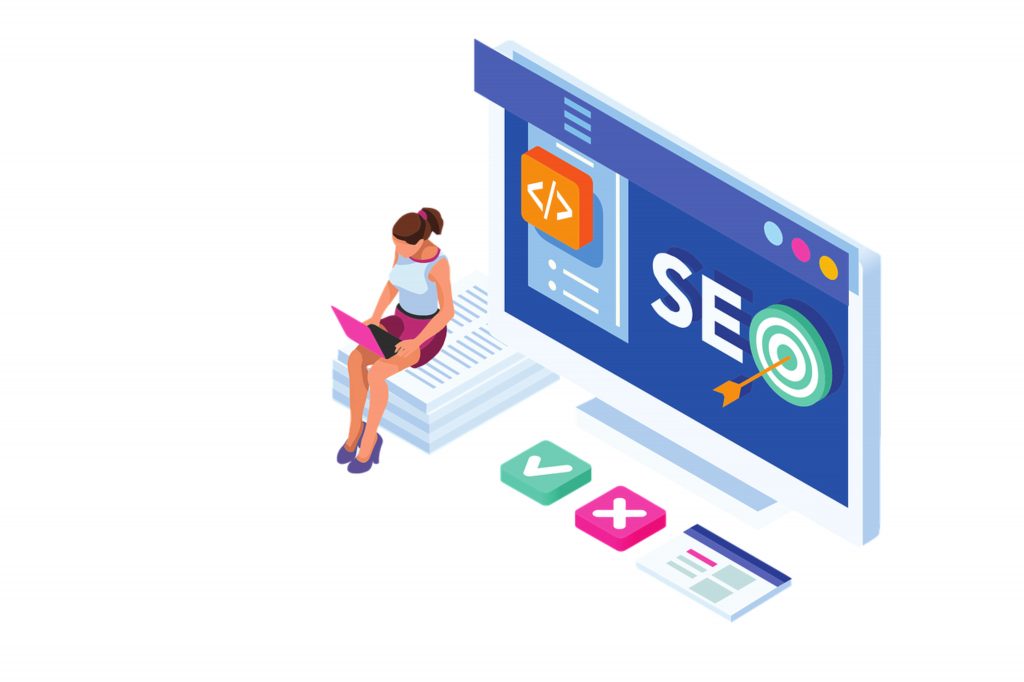 SEO (Search Engine Optimization) is the practise of making your website more visible to for people who search for products or services on the search engines .
High ranking pages in search results are more likely to attract new and existing clients' attention.
The main difference between SEO and paid advertising is that SEO involves "organic" traffic, which means you are not paying to be in that position. To put it another way, SEO is the process of optimising a piece of online content such that it shows towards the top of a search engine's results page when a user conducts a search.
To optimise their content for higher Google ranks and more views, SEO for beginners should first educate the foundations of search.
Why SEO is Important?
Every day, millions of people use search engines to find answers to their queries and issues. SEO can help you gain free targeted traffic from search engines for your website, blog, or online store.
SEO is important because
The majority of search engine users are more likely to click on one of the top five result pages choices. Your website must be in one of the top rankings to take advantage of this and attract visitors to your online store.
SEO is about more than simply search engines; it also improves the usability and user experience of a website.
Users trust search engines, and they trust a website's position in the top spots for the keywords they're looking for.
By implementing SEO, you could gain an advantage over your competitors. A well-optimized website will attract more visitors and generate more income.
SEO may help websites with several authors in a number of ways, both directly and indirectly. Their direct benefit is more organic traffic, and their indirect value is having a standard framework to utilise before posting content on the site.
Benefits of SEO
Despite significant changes in the digital landscape in recent years, SEO remains a valuable and effective marketing tactic. A successful SEO strategy has numerous advantages, and we have listed four benefits of SEO.
1. Increased Traffic
The majority of impressions and clicks are directed to the top of search engine result pages.Your website's traffic may increase as a result of your ranking.
2. Return on Investment
SEO provides trackable and verifiable results, whether you have an e-commerce or non-e-commerce site, so there is no doubt about ROI. You can measure the value of your SEO campaign by assigning values to your lead conversions, such as a 'contact us' form fill-out.
3. Increased site usability
Search engine optimization can help a user find your website easier on search engines, it also makes it easier for anyone and everyone to locate your website. SEO is all about rearranging the site's design and links to make pages within the website easier to find and browse.
4. Brand Awareness
Ranking on the first page for your keywords benefits visitors and builds trust in your brand. More exposure for your website in top positions on the result pages results in more impressions and clicks.
How to do keyword research?
Keyword research is the process of researching and determining which keywords are most important for the goals of a website.
To look at it another way, it's determining not only which keywords you want to rank for, but also which ones you should (what people who want what you have to offer actually search for.
When executed properly, keyword research will also reveal the topics for which you should write content for your website.
Keywords influence everything you do, from the strategies and methods you use or intend to use. Keyword research is something that the finest SEOs do all the time.
1. Keyword Selection Elements
Keyword selection is much more than just running a keyword research tool and selecting the first keyword that appears. You must be aware of the keyword's intent as well as its competition.
The following are the most important factors to consider when selecting keywords:
2. Selecting the Appropriate Keywords
Relevant keywords not only motivate and instruct content creation, but they also increase your chances of receiving more page views, generating new leads, and justifying the time and money you spend creating website content. It will always be relevant as long as people use the internet to look things up.
3. Analyse the Competition
From the start chose the best keyword. It's more relevant to what you do and connects better with the product you are attempting to sell.
To get some similar keyword ideas, use a keyword research tool like Ubersuggest, Ahrefs, Semrush. The level of competition you face frequently determines your ability to rank for a keyword.
4. Search Intent
Majority of people focus on keywords. Instead of focusing on what people are typing in, try to figure out what they're looking for. Rather than looking at what people are typing in, try to figure out what they're looking for. It's the difference between attracting a small amount of traffic and generating significant money.
Here are some pointers on how to conduct effective keyword research and selection
1. Use tools to assist you
Ubersuggest and Ahrefs are two tools that can assist you in better understanding your competitors and making your life easier.
2. Understanding semantics
It is an excellent technique to gain insight into the future of keyword research. Google will find and promote your content if it is of high quality.
3. Recognize your goal
Keyword's purpose must be understood. Remember that what a customer types into Google and what a researcher types into Google are not the same thing.
4. Follow your competitors' lead
One of the most effective keyword research strategies is to observe what your competitors are doing and then follow their lead.
What is On page SEO?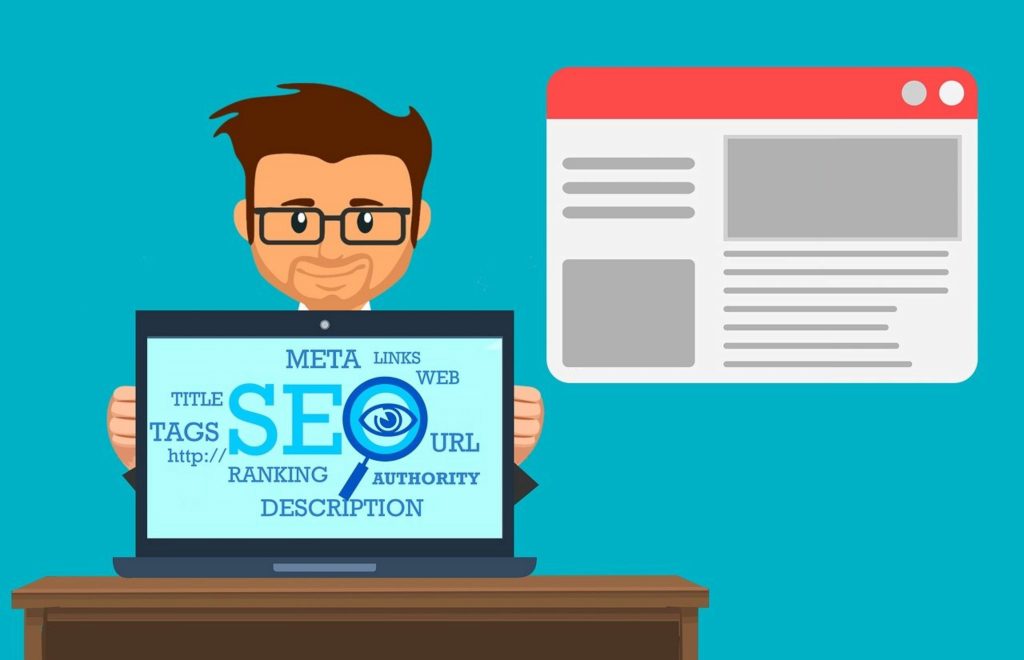 On page SEO is the process of optimising web pages to match specific keywords, resulting in increased search visibility and traffic. It ensures that a page ranks higher in search engines for relevant terms, resulting in targeted visitors. On page SEO techniques include optimising online content, URLs, metadata, images, and page speed.
One of the most important factors in determining a page's SERP ranking is relevance. If your page is not relevant to users, it will have a high bounce rate and will end up dropping out of Google results.
Important On page SEO techniques
On page SEO techniques are divided into three categories. The following are the three pillars on which you should concentrate your efforts:
1. Professionalism
WordPress is an SEO-friendly platform. The majority of technical aspects of on page SEO can be handled by using an SEO plugin such as Rankmath, Yoast, or All in one SEO.
2. Excellent content
What do you think attracts visitors to your website? It's most likely because it contains the information they're looking for. Search engines such as Google will also read your text. Your content should be educational, easy to read, and focused on the terms used by your target audience.
3. User experience
Users must be able to navigate your website and know where to click. Furthermore, your website must be fast! While a well-designed website is appealing; you should prioritise creating an easy-to-use website.
What are Some On Page SEO Mistakes?
You should be aware that mistakes can result in an unintentional drop in your website's ranking.
· Duplicate content
· The Importance of Keyword Research in On Page SEO is Overlooked
· No Sitemap
· No Header Tags
· No Image Description and Alt Tags
· Poor Meta Tags
· Broken Links
· Slow Load Times
What is Off Page SEO?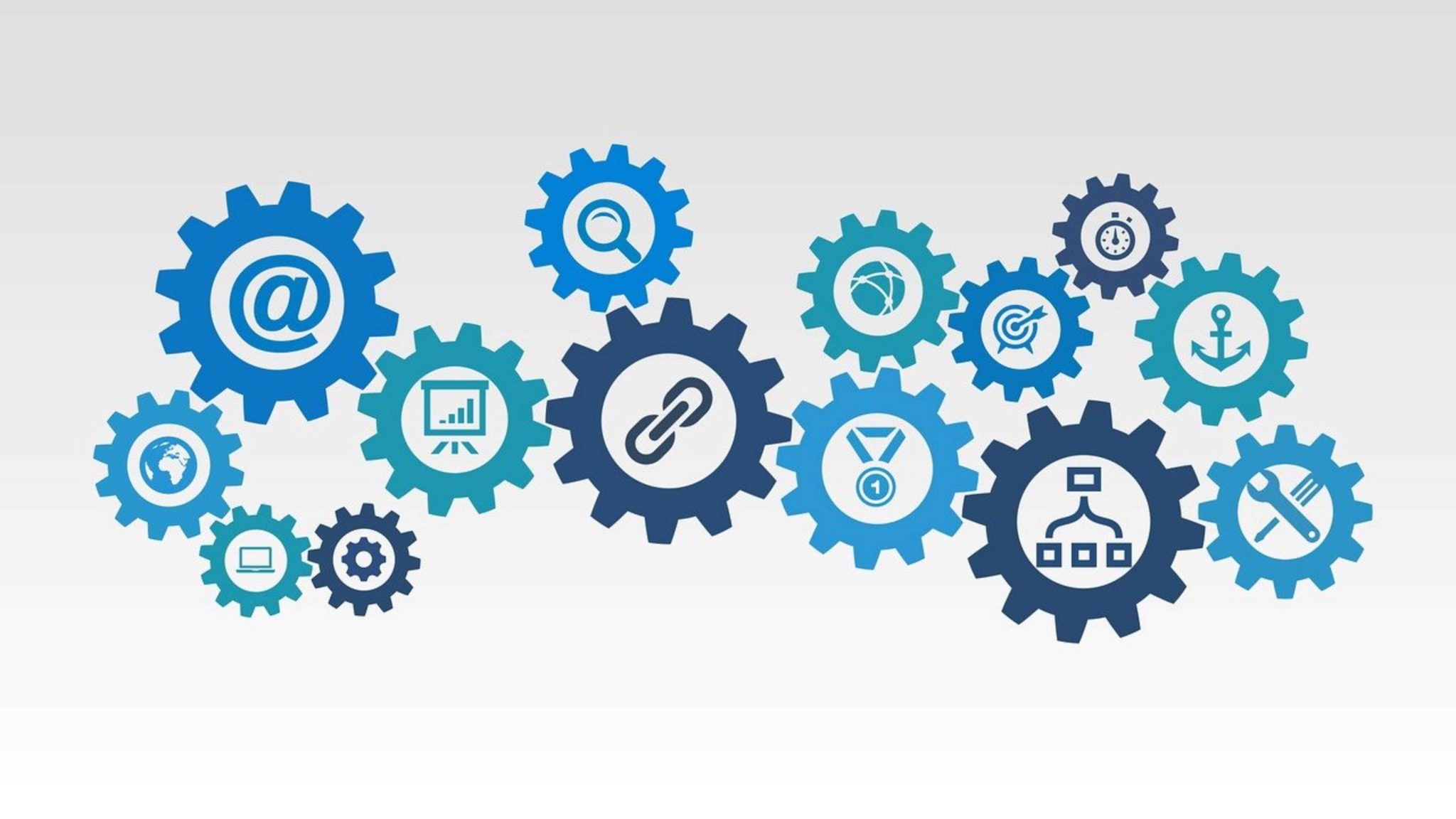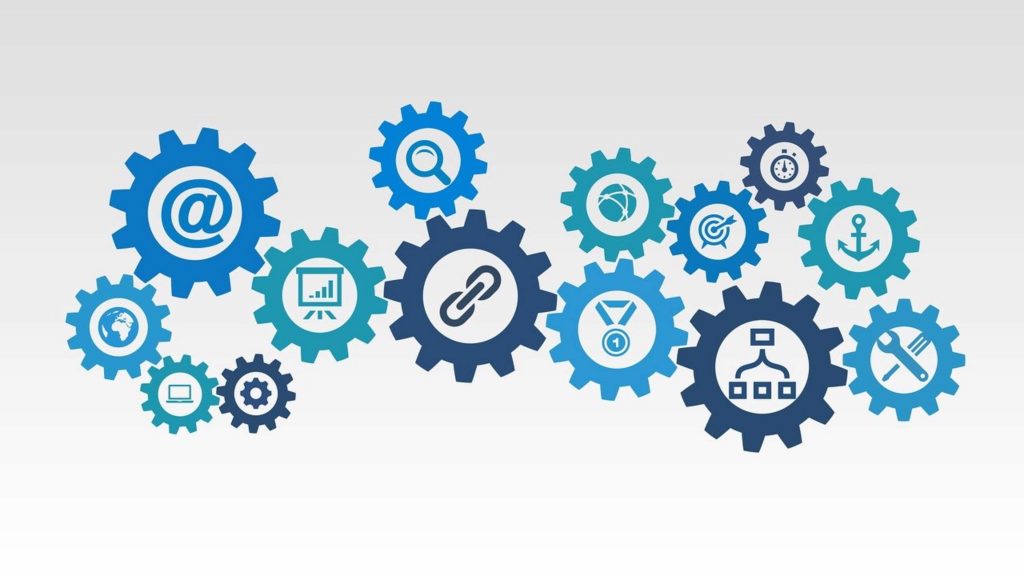 Off page SEO, in its simplest form, refers to search engine optimization strategies used outside of a website. Branding, content marketing, social media, and anything else that may be used as part of your off page seo techniques. To achieve complete success, you must combine it with technical SEO and on page SEO strategies.
Creating exposure, trust and brand awareness
When you focus on on page SEO, you're doing everything you can to improve your site. You have great content, a solid site structure, and your mobile site loads quickly.
You can rank in search engines by generating good material, but if you find a few good, relevant sites to link to it, your chances of ranking a couple of positions higher increase.
Not only must you rank well for your search keyword, but you must also establish credibility and trust.
A lot of it boils down to developing links
The web is held together by links, which act like a glue. Getting quality links has always been a good idea if you're serious about ranking.
Off page SEO is synonymous with local SEO
If your company is focused on the local market, local SEO is crucial. Off page SEO is essentially in-person SEO for local businesses. When it comes to attracting customers, word-of-mouth marketing is critical. Furthermore, satisfied customers may leave online reviews that Google – and other potential customers – can use to evaluate your performance.
Off Page SEO Techniques
· Link building
· Brand building
· Content marketing
· Local SEO
· Social media
· Forums
· Influencer marketing
· Events
· Guest posting
· Content Syndication
What is Technical SEO?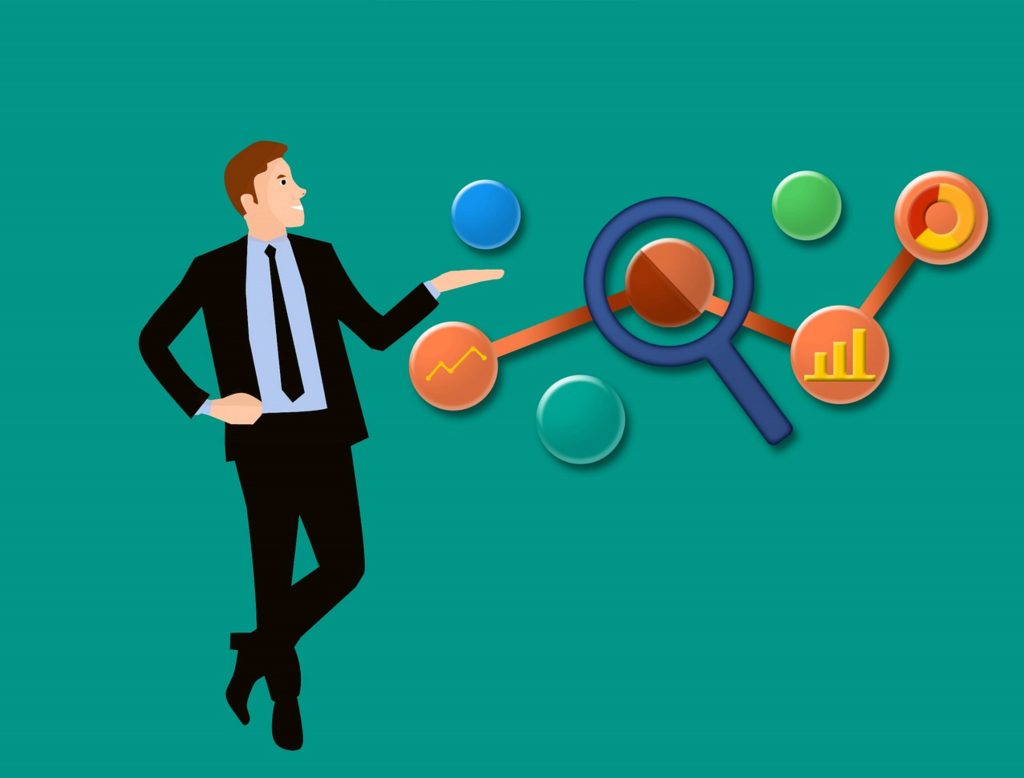 The process of optimising a website so that search engine spiders can properly crawl and index the content on it is known as technical SEO. Crawlers must be able to properly access your site's content or you risk losing ranking opportunities. While technical SEO optimization is important, it will not help you achieve your SEO goals on its own.
Why technical SEO is important?
You can have some of the best content on the internet and backlinks from some of the most authoritative sites, but if you don't allow search engines to crawl and index your site, you'll likely have low rankings. In a nutshell, technical SEO is crucial since it may make or break your organic search rankings.
Checklist for Beginners
By using the technical SEO checklist below, you can guarantee that your site has a solid technical foundation that eliminates the majority of the blockages that could prohibit search engines from scanning, indexing, and appropriately ranking your site.
1. Double-check that Google can crawl and index your site
Crawling means indexing of new and updated pages to be added to the Google. If Google is unable to index the URL, the test will fail, and you will need to correct the problem in order to get your page crawled and indexed.
The following are some of the most frequent methods for ensuring that your site is crawled and indexed:
· Make sure your robots.txt file does not prevent search engines from crawling the page.
· Make sure you don't have any orphaned pages, which are pages that have no internal links and are difficult to find for users and crawlers.
· Ascertain that the page is included in your sitemap.xml file so that search engines may discover it.
2. Check for duplicate content
When search engines discover duplicate content, they are unsure which version to index and rank. In the end, the search engine chooses the best version and ignores the others.
The most prevalent methods for resolving and preventing duplicate content issues are:
· Use a canonical tag to tell Google which version of the page is the most popular.
· To redirect similar content pages to the preferable version, use 301 redirects.
· Make sure you're using either the www or non-www version of the site, but not both. When both are used, a replica of the full website is created.
If you want to discover duplicate content on your site, Siteliner or Screaming Frog are wonderful tools to employ.
3. Make sure your website loads quickly
The most common is PageSpeed Insights, which allows you to enter a URL and receive a report on how the page performs, as well as a list of tips for improving speed.
Think with Google also has a tool that lets you compare your mobile page performance to that of your competitors to see where you stand. Another useful aspect of the programme is the ability to assess the impact of a speedier site on your business.
4. Make sure your website is secure
By advising webmasters to use HTTPS encryption, Google has taken a step toward providing a more secure web experience for users. Google has rewarded webmasters for utilising HTTPS by giving them a ranking boost and warning consumers by labelling HTTP websites as "not secure." Install a valid SSL certificate to secure the website.
5. Makes sure your website is mobile-friendly
Google began a phased implementation of mobile-first indexing in March 2018, and it is now the default for new domains as of July 2019. It's safe to assume, however, that if your website isn't mobile-friendly, it won't rank well.
Top 10 SEO Tools
1. Ahrefs
2. Google search console
3. Semrush
4. Moz Pro
5. Majestic
6. Ubersuggest
7. Google Page speed Insights
8. Screaming Frog
9. Google Analytics
10. Answer the Public
Best SEO plugins for WordPress
1. Rankmath
2. Yoast SEO
3. All in one SEO
4. Schema Pro
5. WP Rocket
6. Monsterinsights
7. W3 Total Cache
8. Really Simple SSL
9. SEO Press
10. SEO Quake
Best SEO courses
1. Search Engine Optimization Training Course by Simplilearn
2. Complete SEO Training + SEO for WordPress Websites by Udemy
3. SEO Fundamentals Course by Semrush Academy
4. SEO for beginners by Yoast SEO
5. Beginner's Guide to SEO by Moz
6. SEO Certification Course by Hubspot Academy
7. HIIT SEO by Sanjay Shenoy
Conclusion
As a newbie, I hope this article provides a wealth of knowledge. As you progress through your SEO marketing journey, keep this page handy as a reference. The most important thing to keep in mind when it comes to SEO is that there are no short cuts. You must follow the rules and go above and above because this is how you will get noticed.
If you want to see results, plan on spending at least six months on it. SEO is not a technique that you can implement and then forget about. To keep your site fresh and show Google you're still active, you'll want to stay on top of your material, update it regularly, and keep developing amazing new stuff.